REGISTRATION
Click here to learn more
about possibilities to support other GLF initiatives and events.
JOIN THE GLF CLIMATE HYBRID CONFERENCE
Humanity is facing a crisis on multiple fronts. Our planet is projected to heat up by 1.5°C by 2050, probably sooner, and around half the world's population is already dangerously exposed to the current and predicted impacts of climate change. From 11–12 November 2022, join us at GLF Climate to connect with frontline leaders who are tackling the climate crisis head on. Packed with insights on adaptation, restoration, land rights, climate finance and environmental justice, GLF Climate will provide you with the knowledge, tools, and connections to play your part in the growing restoration movement.

BOOK NOW
Inclusiveness is foundational to the Global Landscapes Forum. We are therefore offering tickets at a range of prices in hopes that everyone is able to attend.
Join GLF Climate alongside COP27 in person at The Savoy in Sharm El Sheikh, Egypt, located at tip of Sinai Peninsula along shores red sea.
At the event, you'll meet a select group of 400 people from around the globe, including politicians, scientists, practitioners, Indigenous leaders, researchers, investors, journalists, youth groups, activists, and many more.
You'll also get to connect with thousands of participants who will be joining the conference digitally from across the globe. We're bringing COP27 to the world – and bringing the world to COP27.
Enjoy vegetarian dishes throughout the day, including morning and afternoon coffee breaks and grab-and-go lunches. Your ticket will also allow you to attend the conference online, so you won't miss a thing even if you're unable to attend a session in person.
Only 300 tickets will be made available to purchase, so get in quick!

GLOBAL SOUTH PASS


1 DAY

€99

BOTH DAYS

€179
Valid for residents of the Global South*.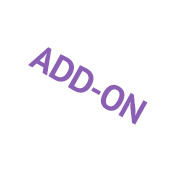 Youth PASS


1 DAY

€79
BOTH DAYS

€139
Up to age 35, from any region.